MTU® 0001426157 Seal Ring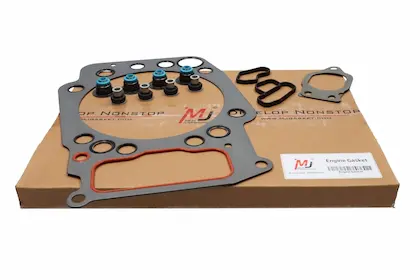 This item is a seal ring which fits the MTU Engine.
Replacement Gasket for OEM #0001426157.
Applications
For more information on our full product range, including those that aren't featured here on our website, please contact us or submit a request.
The part numbers of original manufacturers are for reference purposes only. Each part shown will fit the brand application mentioned in its name. MJ Gasket is not affiliated with any of the listed original part manufacturers. Brand names and trademarks mentioned are owned by the individual companies.