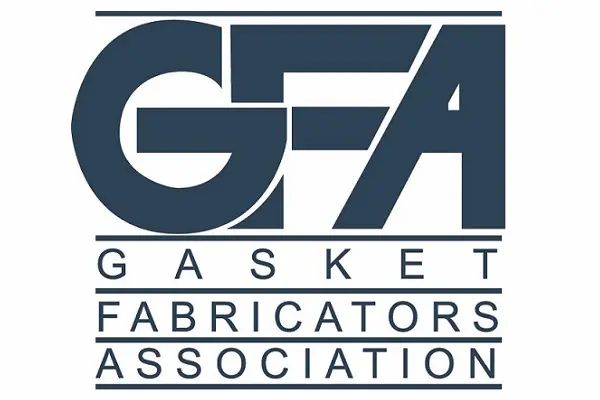 The Gasket Fabricators Association is a trade association of companies, which provide custom-fabricated components and materials for use in industrial, electronic, medical, and other applications worldwide. They are comprised of the foremost companies in the industry and include many of the smaller specialized product fabricators. They hold G&C(Gasketing/Converting) expo every 2 years for members to meet face to face and talk about the latest gasket fabricating technologies and stay ahead of the industry curve. To view the event dates, location, and other details, please visit Gasket Fabricators Association.
We are honored to be one of the GFA members and ready to offer our services to the industry. Our gasket manufacturing technology includes:
Die Cutting
Die cutting is a precise process that uses tight tolerances and exacting standards in which you use a machine to cut out shapes. The advantage of die cutting is "dies" are reusable; they can keep the costs down and be more efficient.
CNC Laser Cutting
Laser cutting is a technology that uses laser beams to vaporize materials, resulting in a cut edge. CNC laser cutting uses a computer to control laser directions so that it is more elaborate and precise, and the processes leave edges with a high-quality surface finish. We also have laser marking technology that marks or labels gasket with a laser beam
Rubber Molding
The process of rubber molding is to use the plasticity of rubber. The first step is to heat the rubber and then use pressure to mold and form the shape to make rubber products. The most common forming methods we use are compression molding and injection molding.
Laminating
Laminating is the combination of different materials through heat, pressure, and strengthening the product. One of the materials that use lamination technology the most in gasket manufacturing is graphite sheets for graphite gaskets.
We believe that with all the sources and professional suggestions we can receive from the gasket fabricators association, we can become an even more trustworthy gasket manufacturer for our clients. We are constantly evolving and developing. Contact us any time to discuss your gasket need!