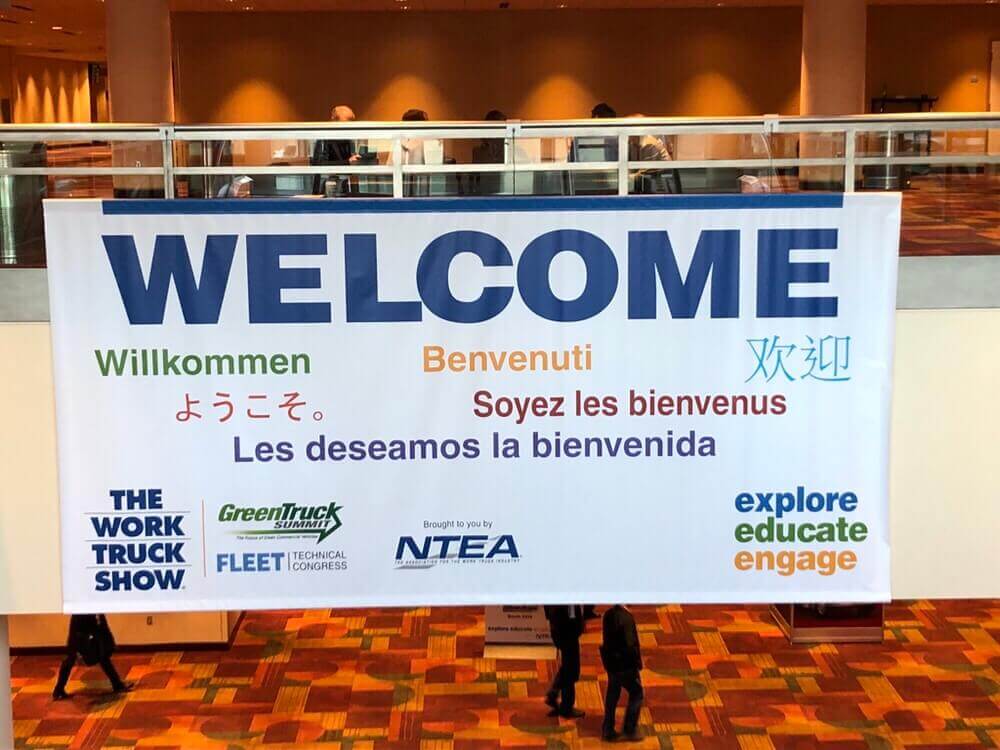 MJ GASKET participated The Work Truck Show – wts19 as an exhibitor. The Work Truck Show opened during March 6-8, 2019 in Indianapolis IN, USA. Again, thank you to everyone who we had encountered from the show, this year's show is even better than last year, quite smooth for the whole three days, met countless industry professionals (also got a lot of recommendations about the food and beverage from the show management, especially for the cookies and brownies). MJ's booth location this year was great, perhaps we are in the corner area, the space was open and bright.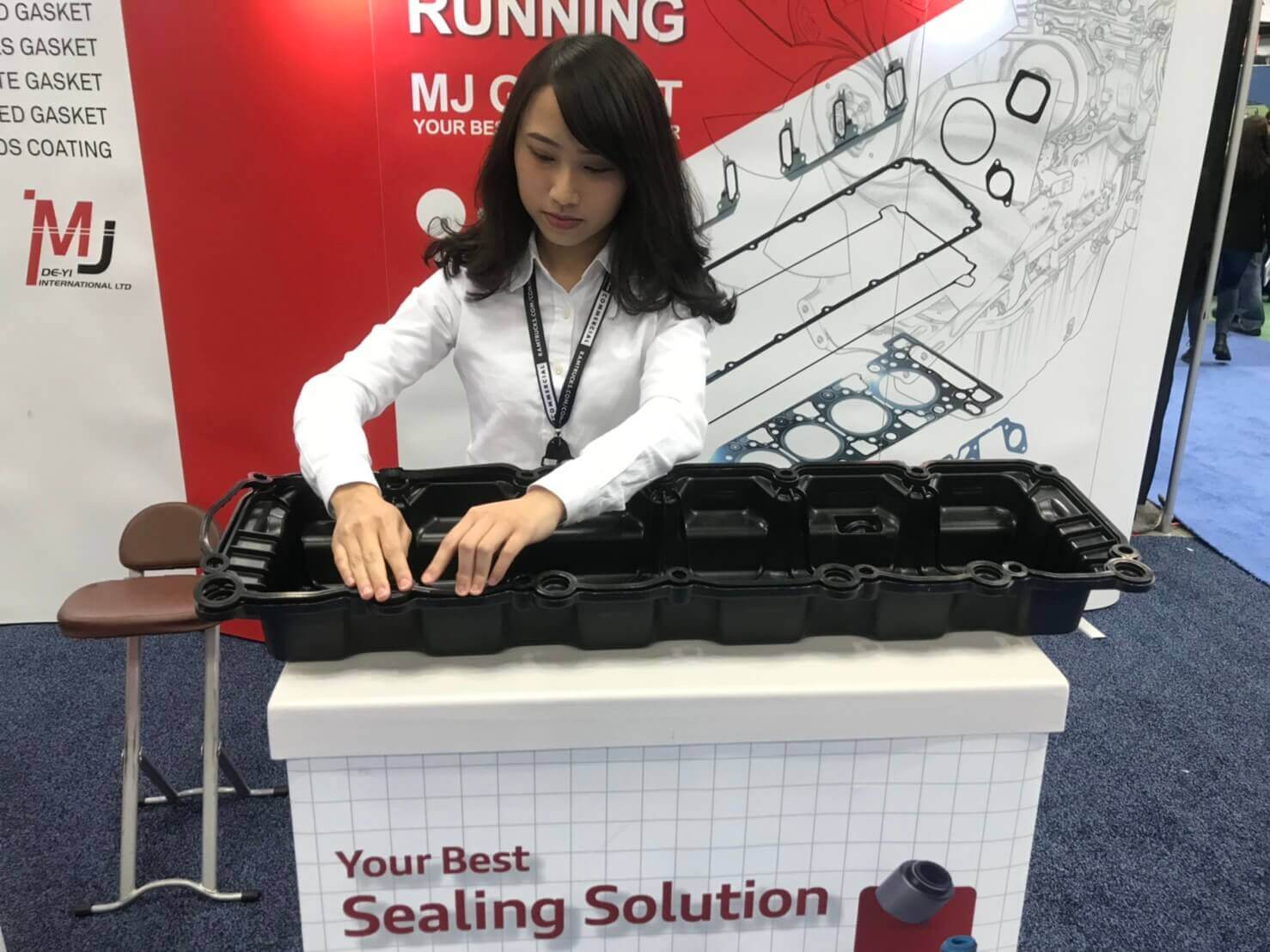 Although the crowd passed by MJ booth might not seem more compared to last year, for people who had come in our booth and talked about products/gaskets/business were all very decent people, one of the clients we met is from a famous hydraulic company asked us to develop better hydraulic gaskets, which happened to be our newly added product category since last year, for their products. We are excited about this new opportunity to work with them. This year, MJ had a genuine valve cover for customers to install the valve cover gasket by themselves. While installing the gasket, customers know how our rubber sealing strip fits the valve cover. It will not fall when the valve cover was vertical to be rebuilt on engines, it was fixed with the beads on the cover, the leaking problem will not be a problem when using the gaskets from MJ.
MJ presented gaskets for various engines and devices with different gasket materials such as hydraulic pump gaskets with advanced coated metal, plate heat exchanger gaskets with different rubber material, air brake compressor gaskets… and so on. And yes, now MJ will be focusing more on hydraulic pump gaskets, air brake compressor gaskets and PHE gaskets, but don't you worry, diesel engine gaskets will still be our main business core, we are constantly maintaining and improving this area.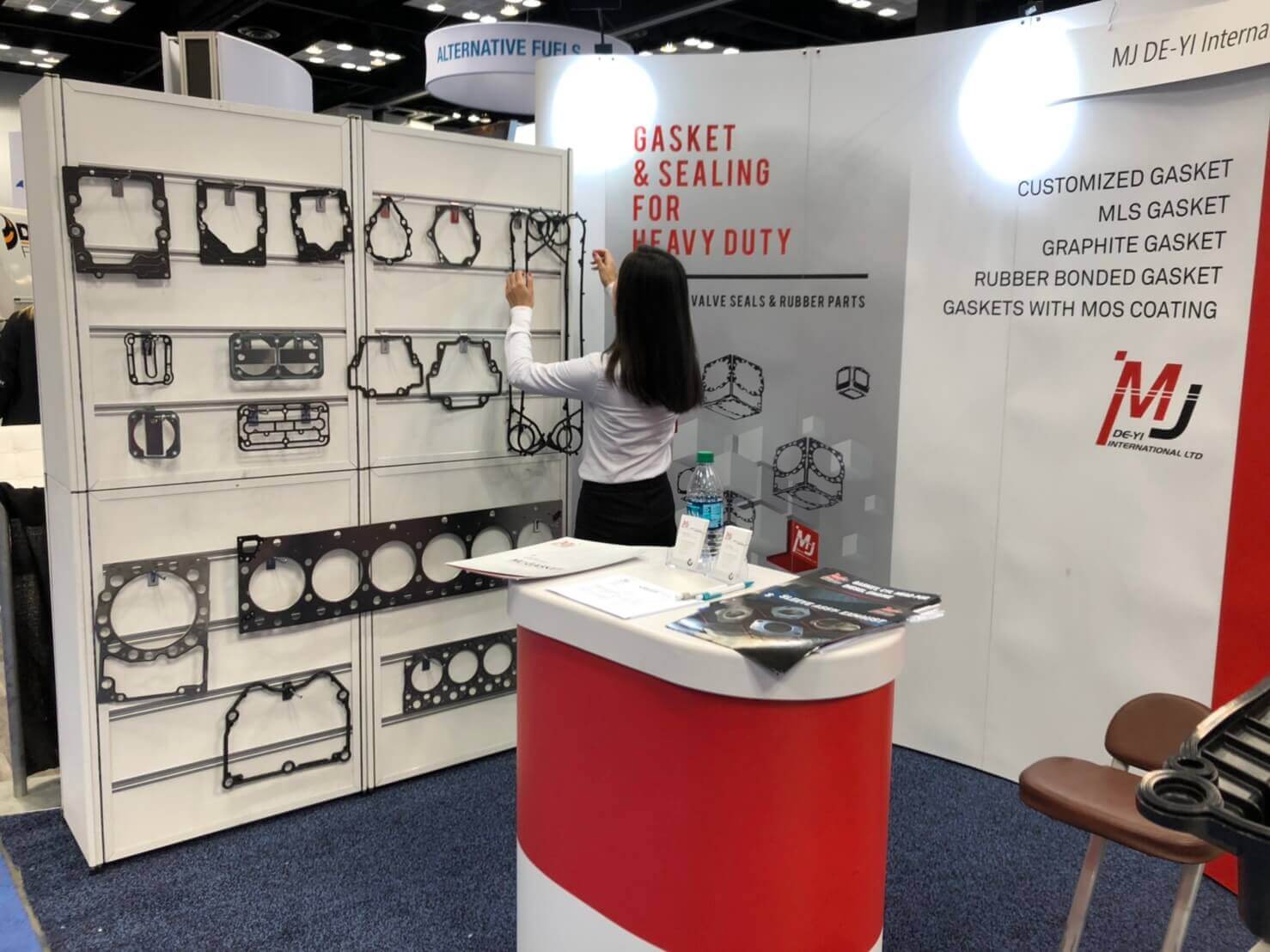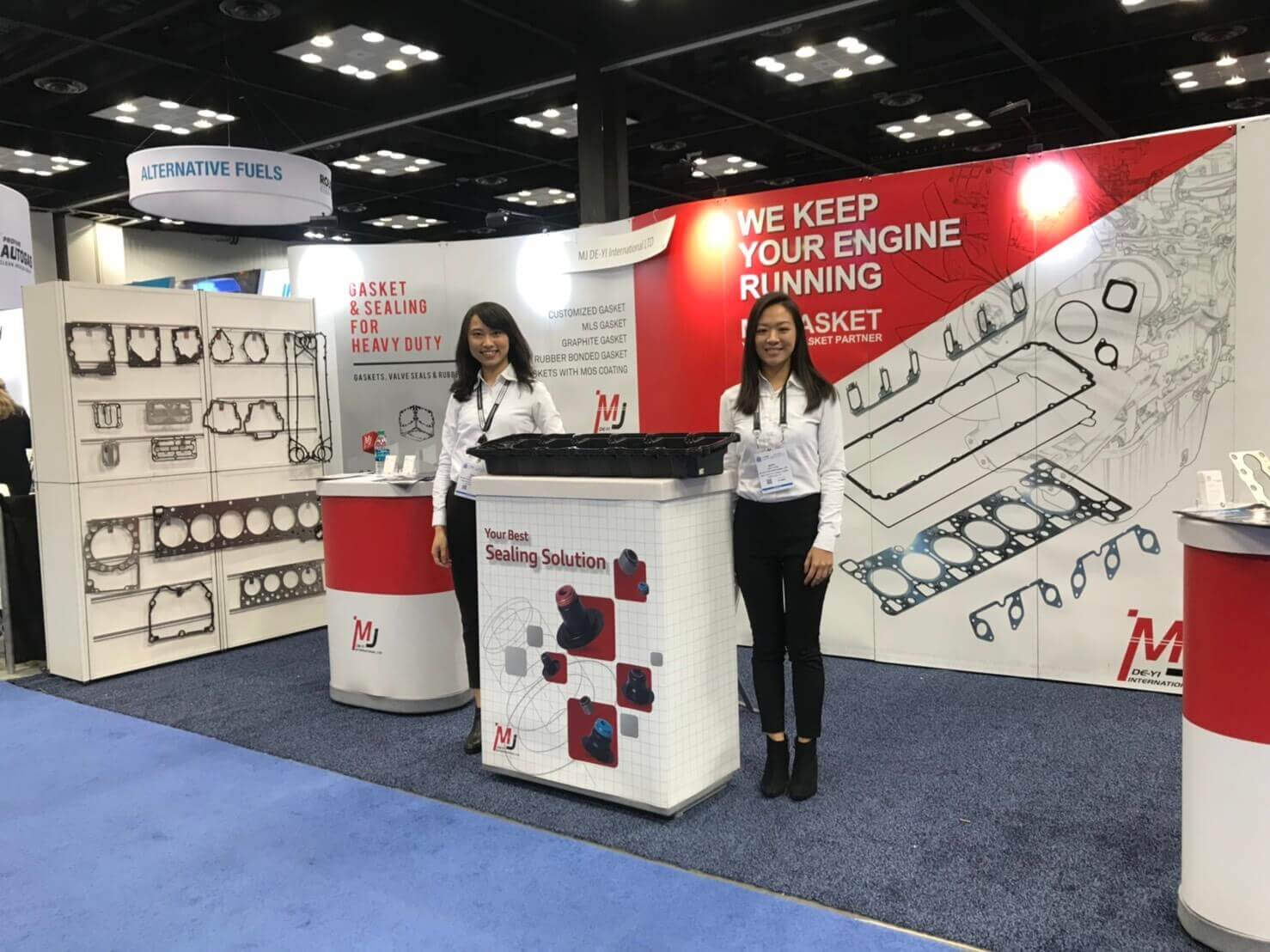 Time to wrap up a little here, The Work Truck Show is a good start in 2019 which leads MJ to go on the future shows of this year. Although we have positive feedback about the show, from the practical side for MJ, the benefits from WTSs are not as expected as others, it is still an excellent show, just not the one for us, it all depends on the progress from this year's show to determine if we will continue to see you guys next year.