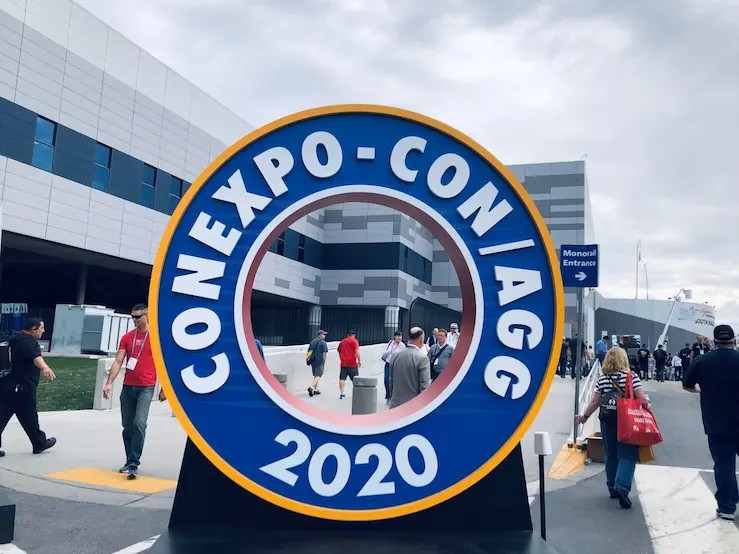 This year MJ brought you to the show in Nevada, U.S.A, a 5-day show, Conexpo Con/AGG, North America's biggest and the most important show for the construction industry. The show was held from March 10th to March 14th. As we were walking through other halls to ours, we could already see how big scale the show would be. At the fair, every three years, international representatives of the construction industry meet to watch the latest products and accessories, services and technologies.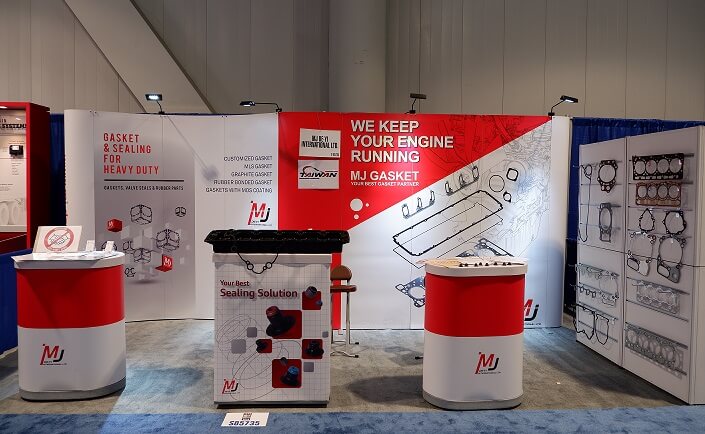 Same in MJ, tons of the latest gaskets which are all made in Taiwan with a wide range of cylinder head gaskets, valve cover gaskets, turbocharger gaskets, hydraulic pump gaskets, air brake compressor gaskets were also on display in our booth for your construction vehicles. Some equipment requires the most appropriate material of gasket to fit with. MJ could offer you the best professional suggestion.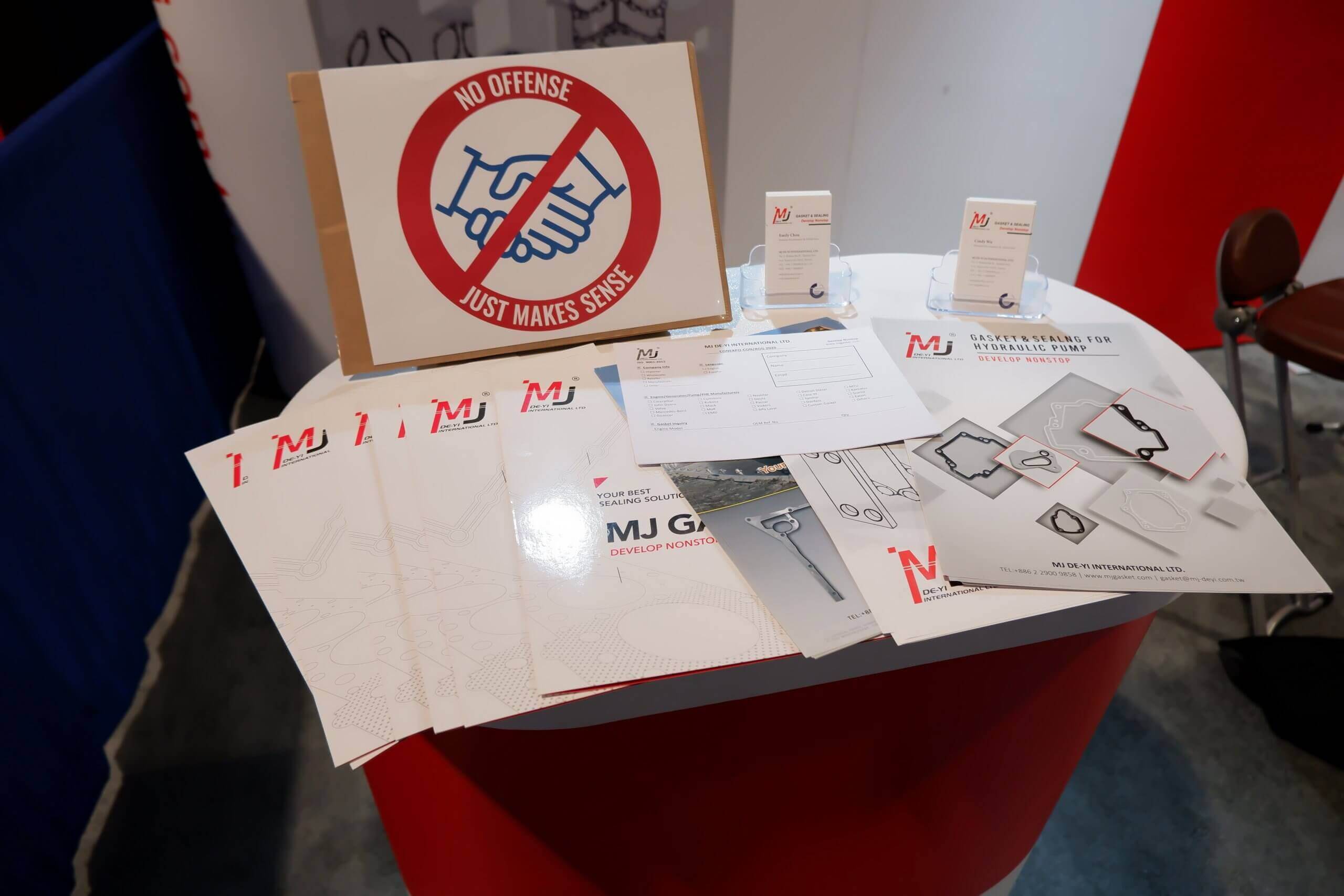 Though for now, Covid-19 (Coronavirus disease) is pandemic globally, to make sure of all the exhibitors and visitors' safety, the organizer of Conexpo Con/AGG, AEM, had kept updating for Covid-19 before the exhibition, recommending people who were sick to stay home and encouraging a "no handshake" policy, people use different ways to say hi instead of handshaking. Also, you may hear people caring about the situation of each other's countries and offer alcohol hand sanitizer, these not only make the people not panic also make the exhibition center be warmer and sweet.
From the show, we truly discover lots of devices and new products that we could study more. The fly in the ointment was the show ended one day early due to the Covid-19. And perhaps because of Covid-19, you did not join us in Conexpo this year, don't worry, see you in 2023! (Conexpo Con/AGG will be held during March 14-18, 2023)
MJ GASKET: Updates on COVID-19