MJ Gasket started the business by making high temperature gaskets for 40+ years, not just any high temperature gaskets. They are specifically for heavy duty engines. Our clients have the most professional knowledge of repairing engines and how to make parts work.
To bond a long-term business relationship with our clients, we understand how important it is for gaskets to work on heavy duty engines to avoid major safety or repair cost issues, especially in the most critical areas, such as cylinder head, exhaust manifold, and aftertreatment system.
Therefore, the quality of high temperature gaskets must be excellent. Providing high quality gaskets is what we do, and it is also how we build our reputation.
6 the most common materials of high temperature gaskets
We want to share our years of experiences with you on the most common materials you can see and consider when developing gaskets.
1) Sandwich Type Gaskets
with duel layer metal reinforcement and a non-asbestos or graphite as the middle layer, sandwich type gaskets are ready to work under high temp environment. You can often see turbo gaskets, exhaust gaskets, and cylinder head gaskets as sandwich type gaskets. We offer S301, S430, S410 metal types. View more details on Sandwich Type Gaskets.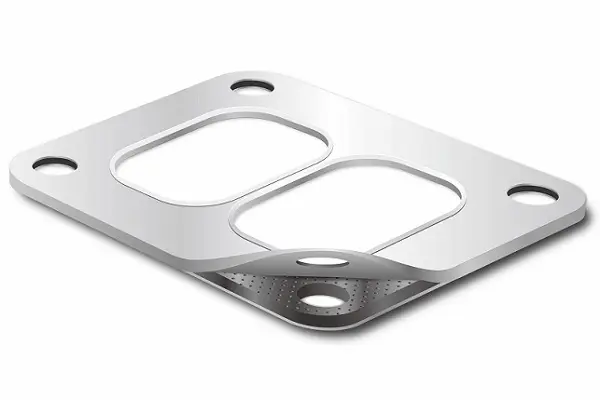 2) Composite graphite
These silver-shined graphite gaskets have excellent flexibility and a low friction surface. Graphite resists high temperatures and high pressures, enduring heat up to 450 Celsius. You can often see cylinder head gaskets, exhaust gaskets, and DPF gaskets as graphite gaskets. View more details on the Graphite Gaskets.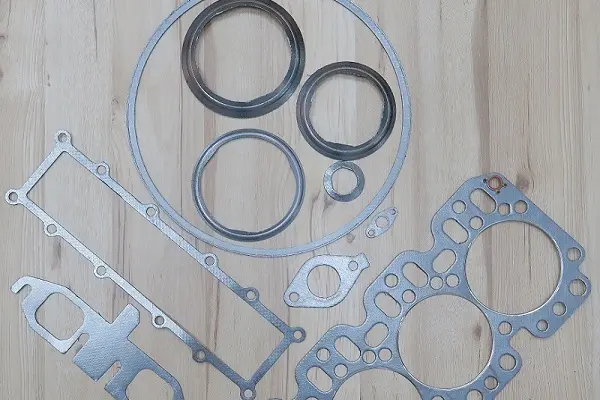 3) Steel with MoS2 coating
When MoS2 coating is used on high temperature gaskets, the color is primarily matte grey. It can endure up to 400 Celsius. You can often see MLS or single layer EGR gaskets, exhaust gaskets, turbo gaskets with MoS2 coating. View more details on the Steel with Advanced Coating page.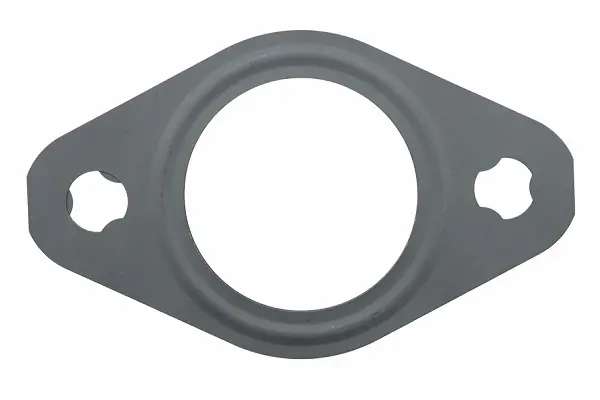 4) RCM(Rubber-Coated Metal)
Rubber on RCM gaskets can be multiple. The one that is used on high temperature gaskets is FKM. FKM can endure heat up to 250 Celsius. We purchase RCM raw material sheets directly from Wolverine Advanced Materials. They have high quality products that, even with the most delicate embossment on the gasket, the edge would not crack.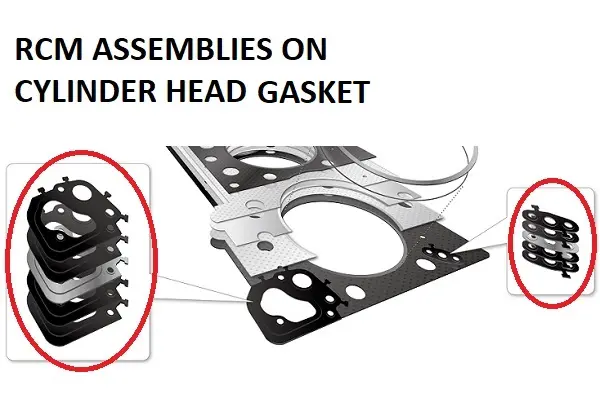 5) Custom Rubber Gaskets
We have mentioned that FKM is the most common rubber type in the high temperature gasket group. They are often made into rubber grommets or small assemblies on cylinder head gaskets. Another example is valve cover gaskets. Since they are relatively close to the cylinder head, FKM or ACM rubber are the most common material types. View more details on the Custom Rubber Gaskets Material page.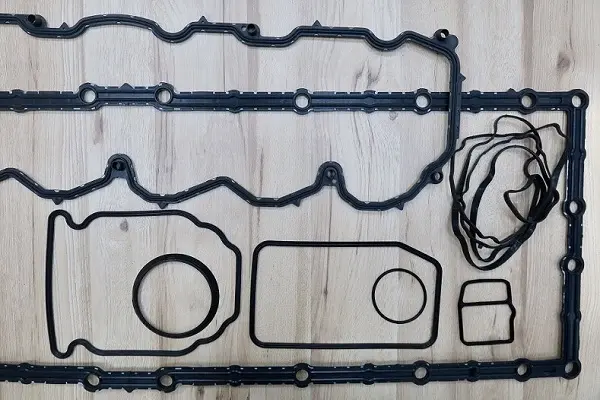 6) MLS (multi-layer steel)
MLS is widely used from automotive engines to heavy duty engines. According to the different gaskets you need, MLS can be from 2 to 7 layers with varying steel thicknesses. MLS gaskets are combined together with metal rivets or welding spots. We offer S301, S430, S410 metal types. Cylinder head gaskets, exhaust gaskets, and turbo gaskets are often MLS type.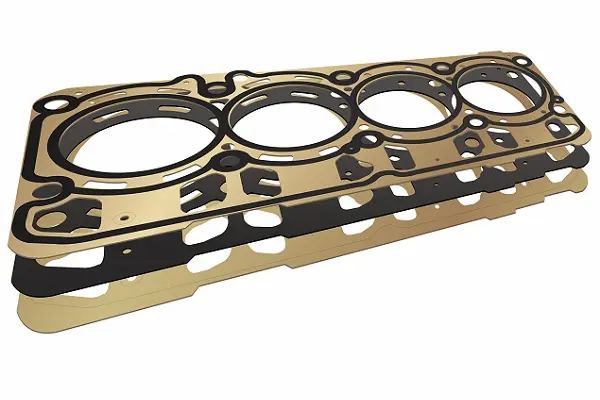 To do an excellent job on duplicating your high temperature gaskets, as they are the most important elements in an engine, we started to evaluate and match the most suitable materials for them from the moment we touch the gaskets or see the drawings.
Decent quality Aftermarket gaskets can let you gain more profits as well as company reputations, our gaskets can do it for you.
Talk to us today to start your projects!